Adding a Product Data Feed to Rakuten Affiliate Network

Creating a product feed file for Rakuten Affiliate Network is pretty straightforward but has to include specific fields for it to be approved. The required fields include: product name (link text), image URL, product URL, assigned to all (affiliates), retail price, SKU, primary category, long description, discount, is deleted (in stock or out of stock), and currency (USD). All field titles in the file provided by Rakuten must be included, but only the ones listed above need to be filled in. A message will be sent if there is an issue with the file when uploading.
Once the file is created with all the products available to affiliates, you must upload it within the advertiser interface.

Go to LINKS –> PRODUCT LINKS. Click the "Import Product Links" button (see the image below). This will take you to the screen where you will upload and submit the file.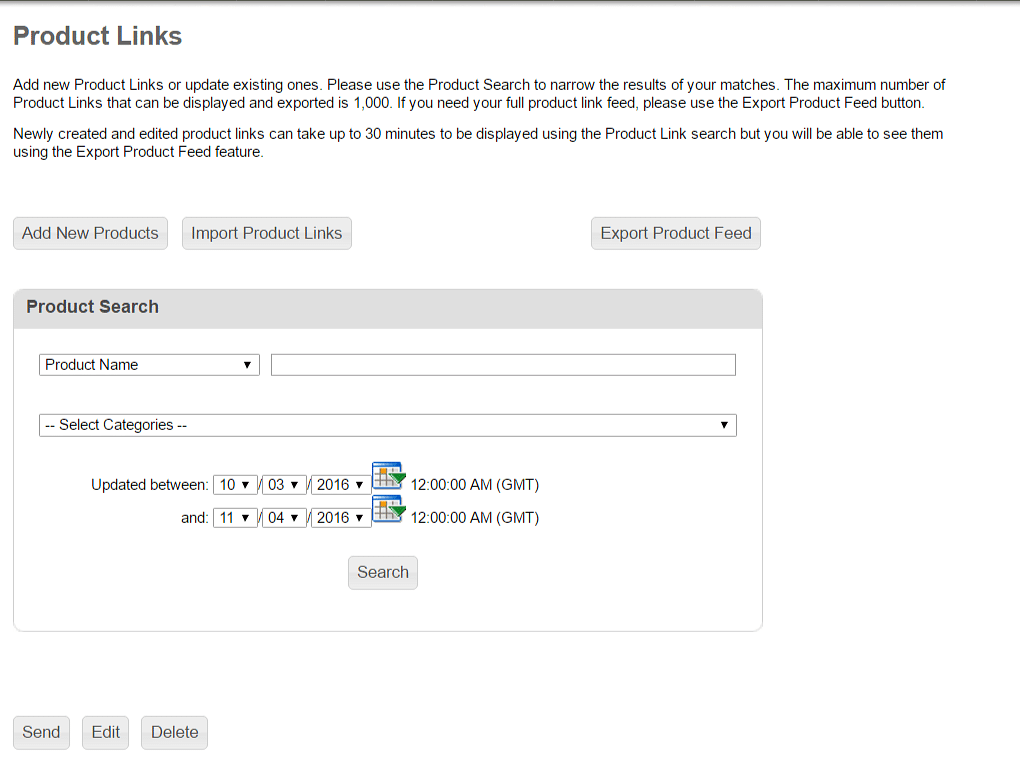 To make sure the file you are about to upload has all the correct fields, just reference the table on the page. All the bold text is required, so if it is not in the file, correct it before uploading. Next, hit "Browse," find the file on your computer, and hit "upload."